300 Miles Indoor Digital Amplified HDTV Antenna w/ Signal Booster
Best Indoor HDTV Antenna on the Market
Our Cordless HDTV Antenna with Signal Booster allows you to get beautiful HD Channels without paying for any cable or satellite subscriptions. Each antenna comes equipped with a built-in smart IC chip to filter and provide the clearest picture possible. 
FEATURES 
FREE 4K HD CHANNELS FOR LIFE

:

 

With our TV antenna no more need to pay a HUGE bill on TV. Our HD antenna can receive FULL HD Channels like ABC, CBS, NBC, PBC, Fox and SO MUCH MORE.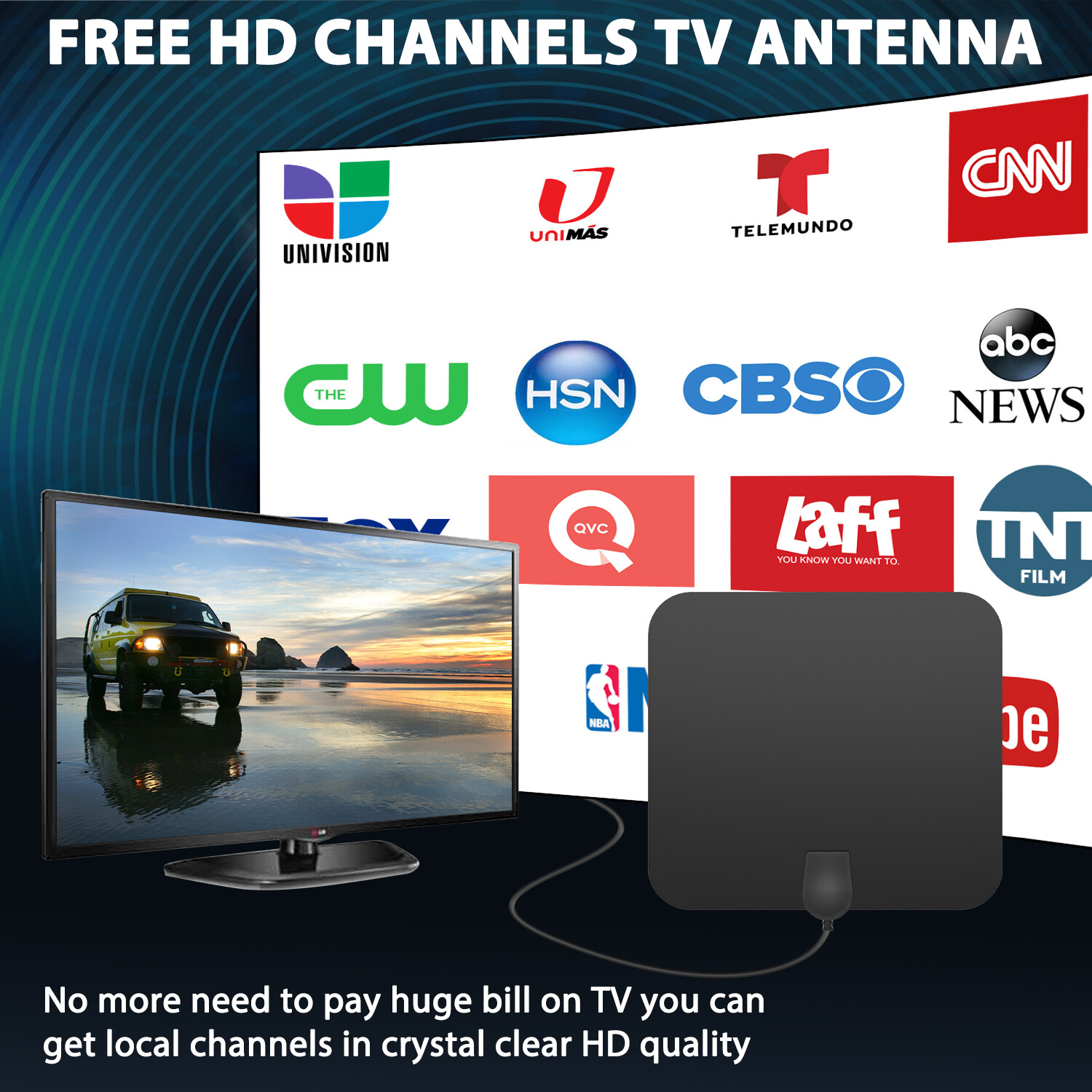 UPGRADED SIGNAL-BOOSTING AMPLIFIER

: with built-in Smart IC Chip & Crystal Clear Filter Technology to picks up signals within 300 miles range. The new technology filters out cellular and FM signals resulting in clearer picture, low noise and access to more free broadcast TV signals with enhanced gain, range and frequency performance.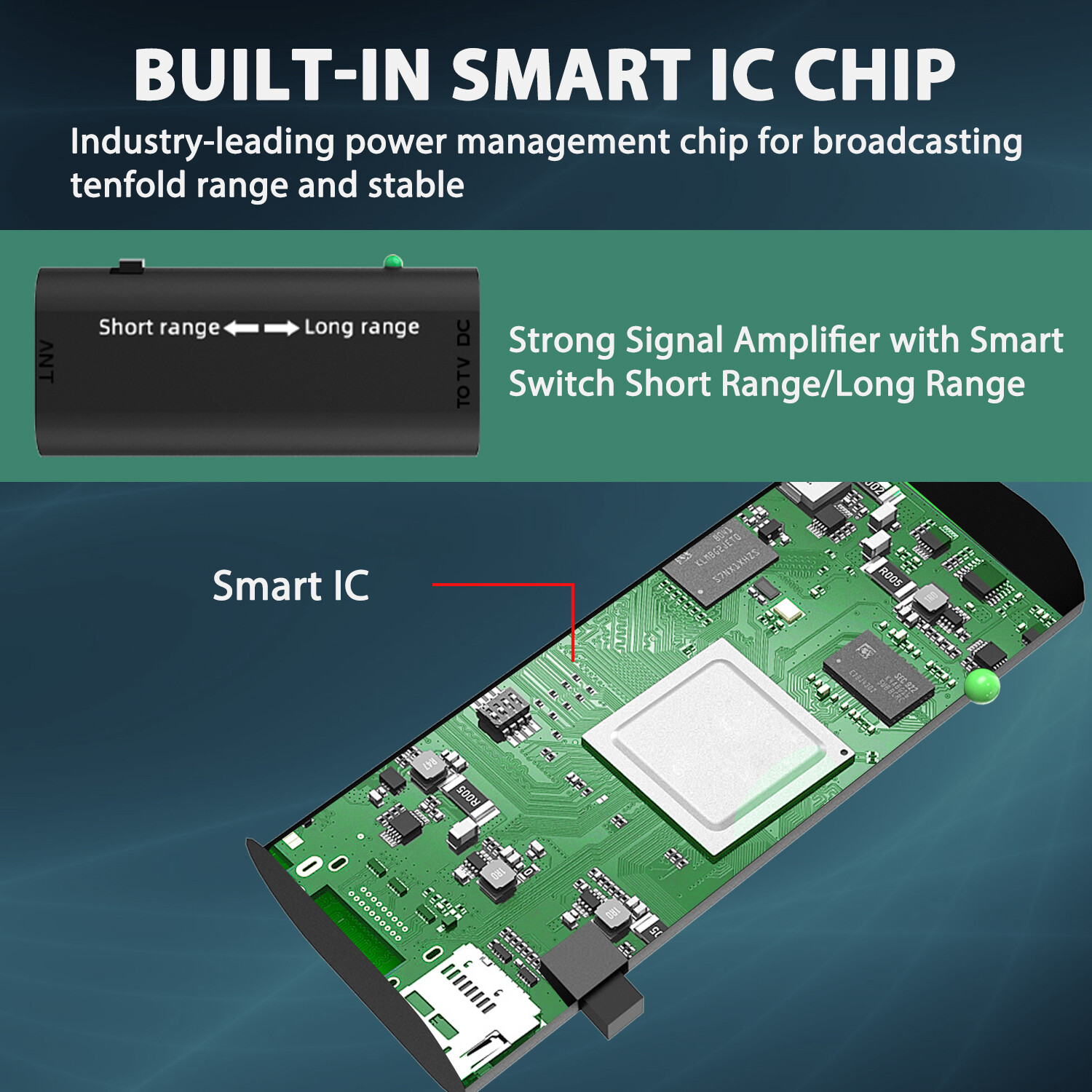 UPTO 300 MIlES RANGE: Reach up to 300 miles with large receiving surface and built in 37dB amplified signal booster. It can be placed almost anywhere in your Home.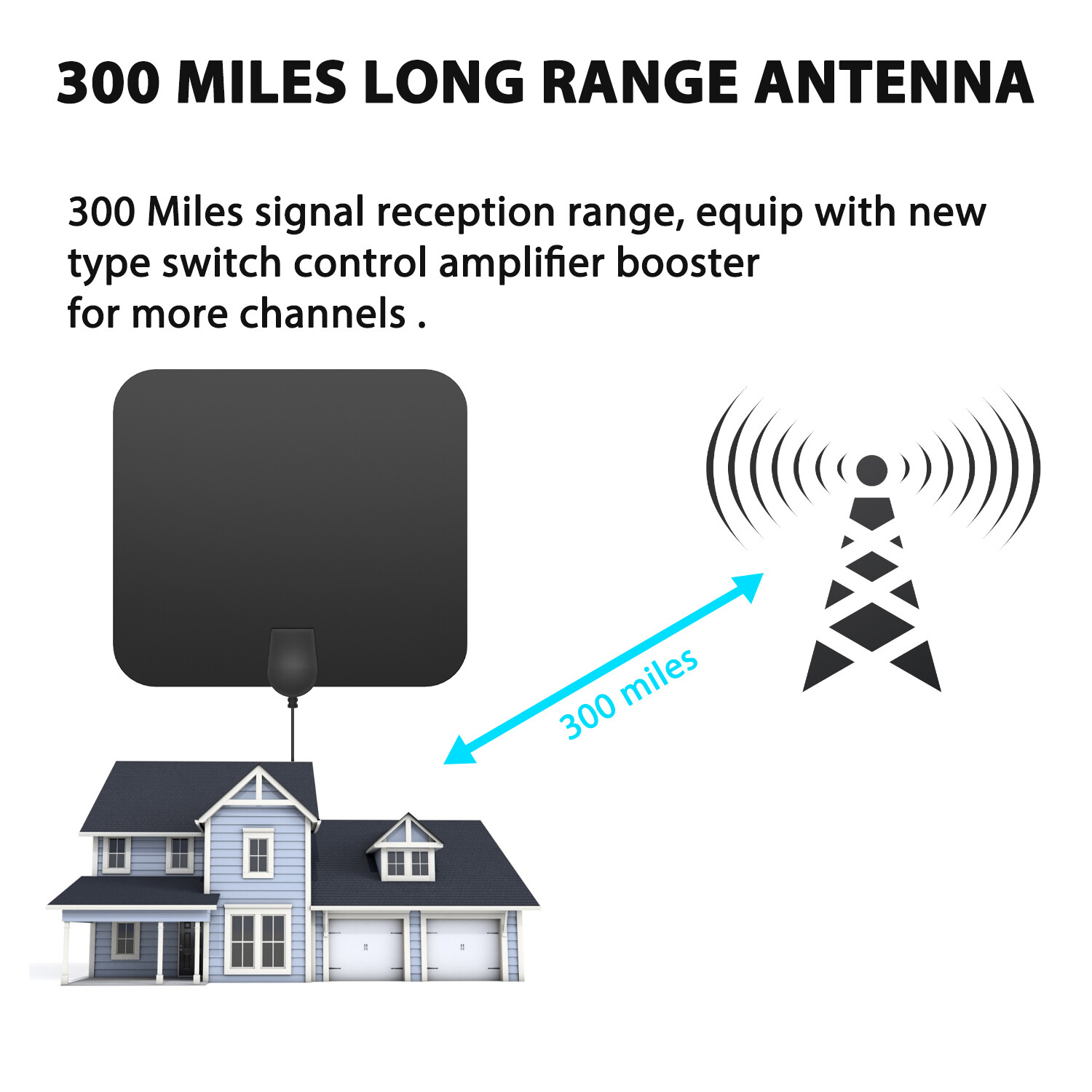 EASY INSTALLATION: Hang the indoor antenna on a window or wall, or better position where owns better reception of your house as high as possible.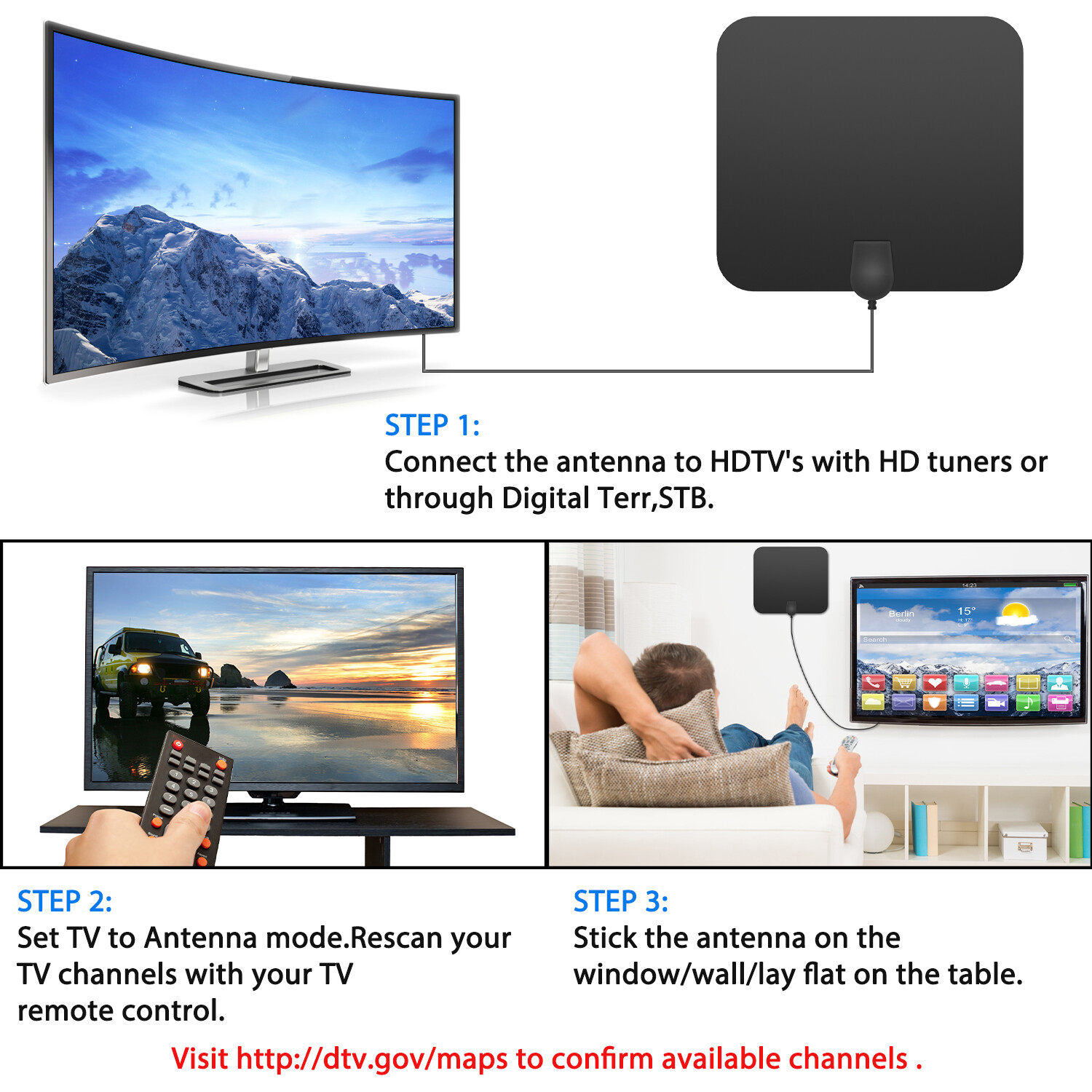 PAPER-THIN DESIGN

 

- Our HDTV Antenna offers a unique and compact design for reliable, multi-directional, and high-performance UHF and VHF reception from 300 miles away. The long coaxial cable gives the flexibility to place the antenna behind a TV, flat on a table, on a window or wall.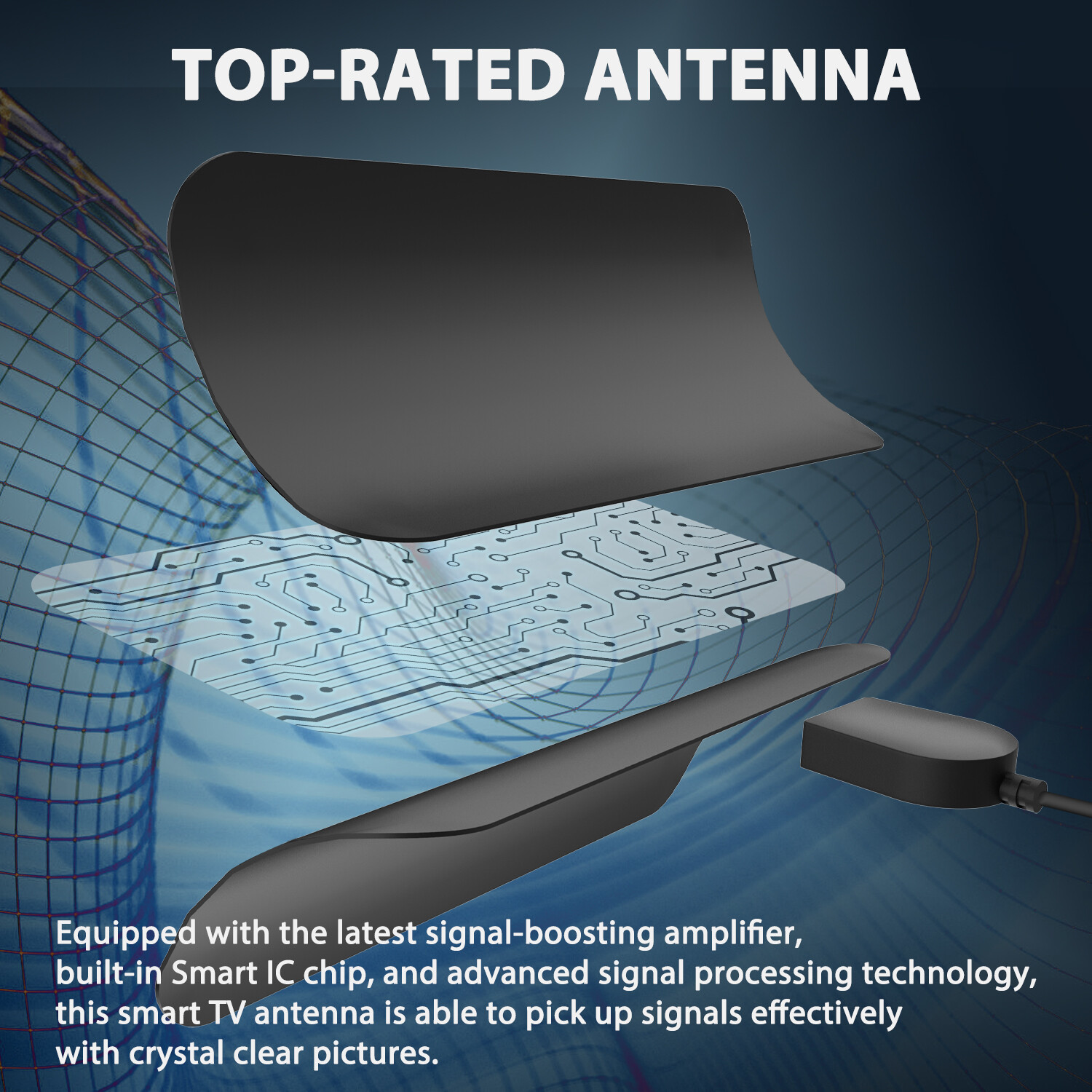 SPECIFICATIONS
Working Frequency: VHF (170-240Mhz) / UHF (470-860Mhz)

VSWR: ≤ 1.5

Impedance: 75 Ω

Gain: 37dBi

Reception Range: 300 Mile

Size: 210*120*0.6mm

Color: Black

Cable: 1.5C-2 V (Length = 3 m / 10ft)

Connectors:

 

Coaxial Male to Female Adapter


Polarization: Linear

Voltage: 5 V

Operation Temperature: -45 ~ 85 ℃

Storage Temperature: -45 ~ 85 ℃

Compatible with 4K, 1080p
PACKAGE CONTENTS

HDTV Antenna with 10ft coaxial cable x 1
Signal Amplifier x 1

Instructional Manual x 1 
3M Stickers x 1
SHIPPING INFORMATION
- For all queriers please Call +1 833-431-2470 or Email support@generu.co

- Free shipping for all orders no matter how many items you purchase.
- Once your product has shipped, it usually takes 3 to 9 business days to receive depending on your location. Tracking numbers will be issued within 24-72hrs hours of shipment.
- You can return your product up to 30 days after your purchase. Please make sure that the products are not used or damaged and in the original box.
- This product comes with 1-Year Free Warranty. 


PAYMENT & SECURITY

PAYMENT METHODS


Your payment information is processed securely. We do not store credit card details nor have access to your credit card information. We use encrypted SSL security to ensure that your credit card information is 100% protected.

SECURITY